Status: Closed
Organisation: Global Forum for Media Development (GFMD)
Deadline: 12/09/2022
Location: Remote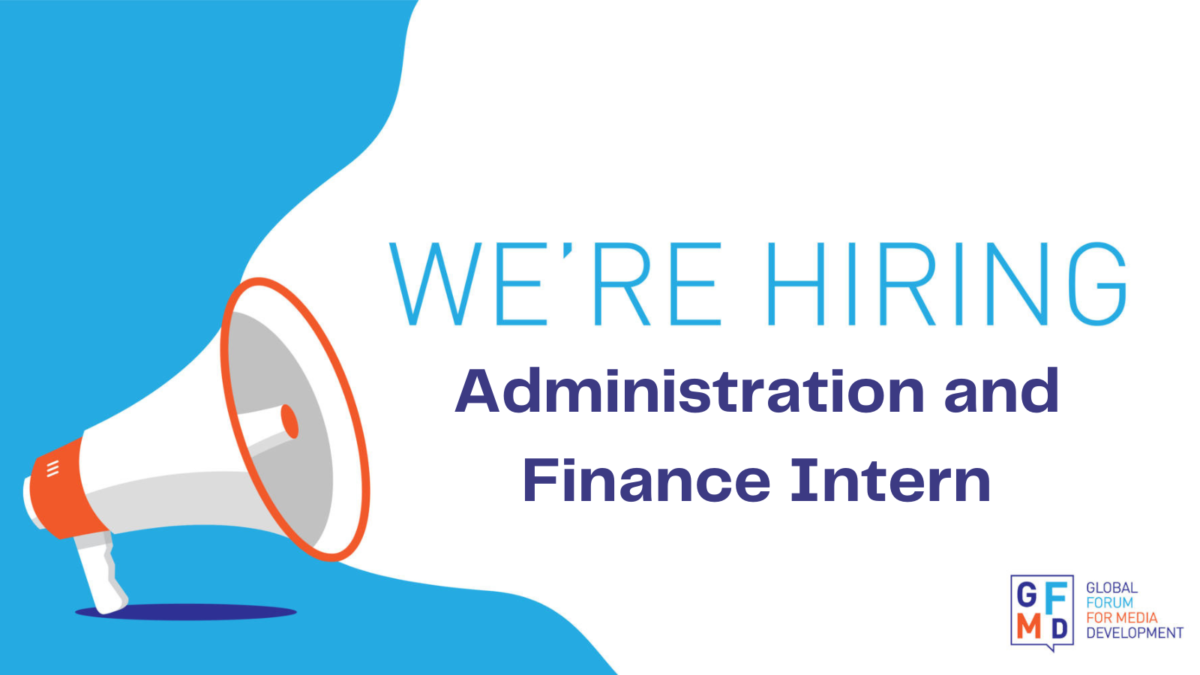 The GFMD will not be accepting any new applications until further notice
Global Forum for Media Development (GFMD) is looking for an Administration and Finance Intern who will report to GFMD's Director of Operations and work with GFMD's Finance manager, and Membership and Engagement Manager. Administration and Finance Intern will be responsible for providing finance and administrative support ensuring day-to-day financial management functions and general operations and procedures.
Specific responsibilities:
Assisting with bookkeeping and accounting processes.
Assisting with the accounting system in QuickBooks.
Working on Quickbooks to prepare payment invitations.
Invoicing and issuing payment invitations to GFMD members and following up on membership payments.
Assisting with the financial reporting process for GFMD projects.
Support logistics for travels and other project activities
Assist in providing support during seminars, workshops, etc.
Any other financial and admin duties as needed.
Qualification and requirements:
Degree in Accounting or Finance/Accounting
Proficiency in Microsoft Office programmes, especially Excel spreadsheets, and comparable software and basic accounting software (i.e. QuickBooks).
Possess good oral and written communication skills
Be able to work under pressure and meeting deadlines
French language skills are considered an advantage.
To apply send an email to bklomp@gfmd.info explaining why you are interested in the internship in no more than 400 words and attaching your CV and an example of your writing. Please state which GFMD internship(s) you are interested in.
For more information about GFMD internships, please click here.
For more latest career opportunities, subscribe to our LinkedIn newsletter MediaDev Insider